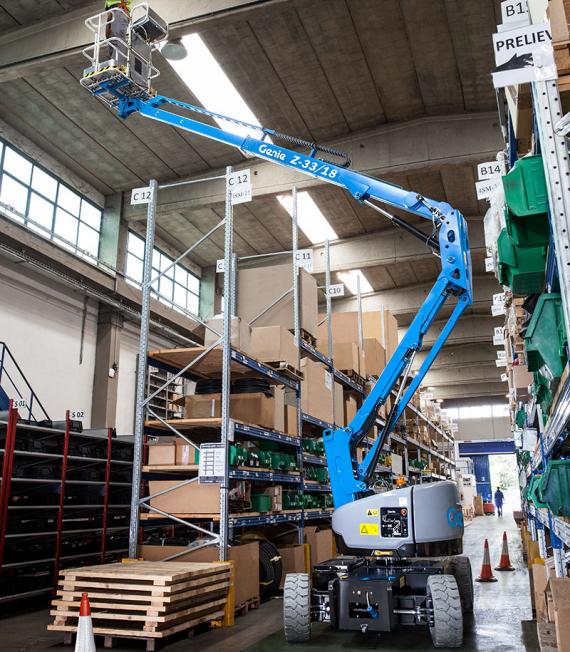 Do I need a cherry picker?
If you're in Melbourne and you can't reach the job you're doing, you might need one of Auslifts Cherry Pickers for hire! Our Cherry Pickers are perfect for jobs where you need to reach up high or out across space. Cherry picker hire is the right access tool for tight spaces and are indispensable equipment for those working in the trades, maintenance, warehousing, harvesting, construction, rescue, or any industry that requires a safe, mobile access solution.
Cherry Pickers are sometimes called; Basket Cranes, Man Lifts, Boom Lifts, Mobile Elevated Work Platforms (MEWP or EWP) or Aerial Work Platforms (AWP).
Which Cherry Picker do I need?
At Auslift, our policy is to always recommend the right machinery for the right job. Our staff have the knowledge and expertise to get you the right tool for your job.
At Auslift we have two types of Cherry Pickers for hire; Articulated Knuckle Boom Lifts & Straight Boom Lifts.
As with all our models for hire, Auslift's range of cherry pickers have Australian Compliance, and are regularly serviced and checked to guarantee safe and reliable performance every time.
Articulated Knuckle Boom Lifts Hire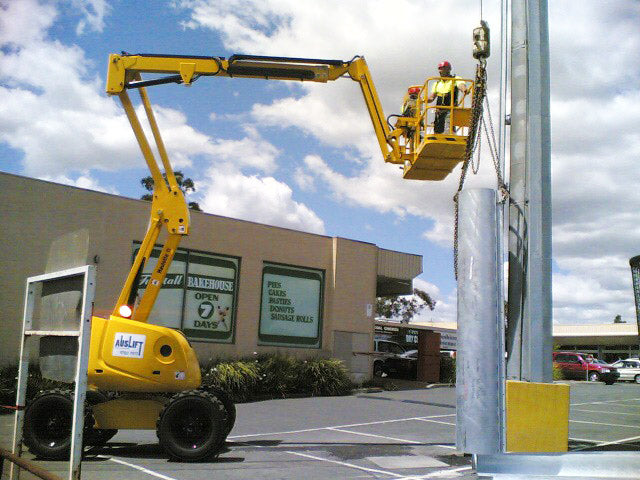 Auslift's articulated knuckle boom lifts are favoured for their handy extra bend.
These are the perfect hire for all kinds of jobs that take place in tight spaces. The knuckle boom allows the user to go "up and out", and even "up and over" to access the job. The base unit can be positioned closer to the job for more stability with less floor space required.
Painters, warehousers and roofers all find the knuckle boom lift to be the perfect tool to get them right to the job for safe and stable access.
Our range includes 4WD Diesel models which will work on any terrain and Electric Indoor units for more confined spaces.
See our entire range of articulated knuckle boom lifts available for hire in Melbourne
Straight/Telescopic Boom Lift Hire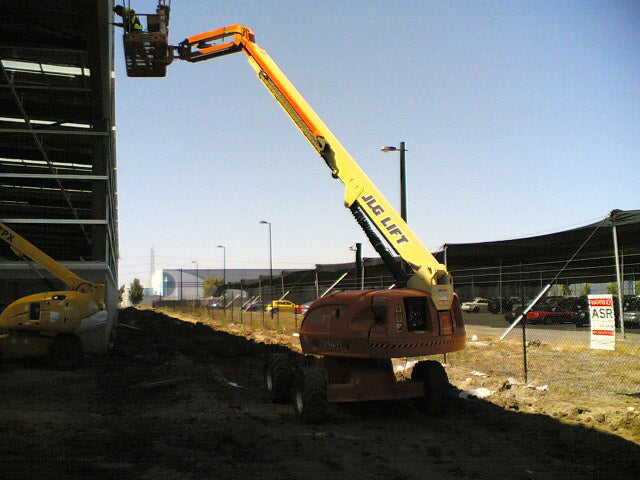 The telescopic boom lift, provides maximum horizontal and vertical reach. The boom telescopes straight out from the stable pivoting base unit making it perfect for jobs where you need as much reach as possible from a mobile unit.
Construction and maintenance workers love the extension and stability Auslift's telescopic boom lift cherry pickers give them.
Our 4WD All Terrain units can travel over rough and rocky surfaces and our electric models are great for indoor use.
See our entire range of telescopic boom lifts / straight boom lifts