6.5 Tonne Capacity Container Ramp - DHE-FRSD6.5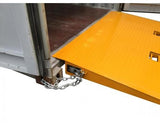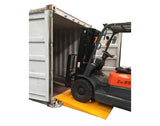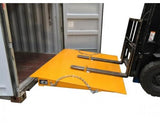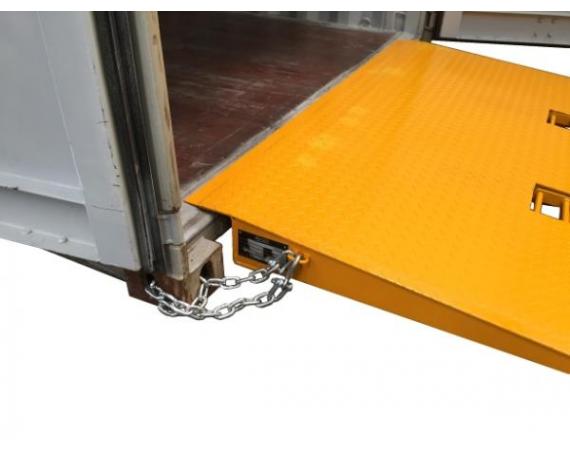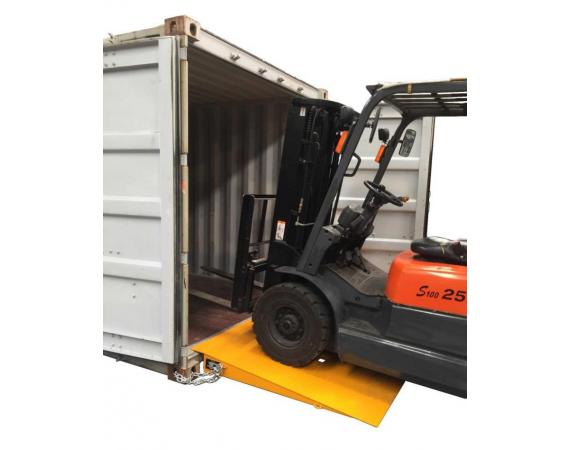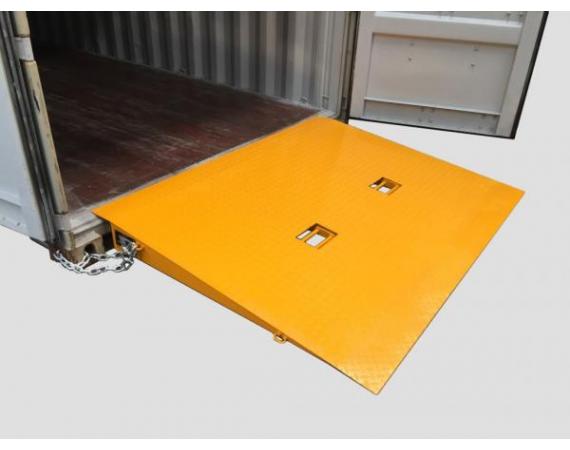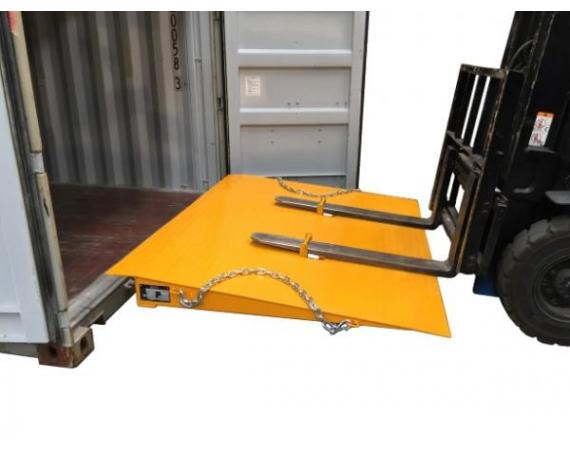 The DHE-FRSD6.5 Container Ramp 6.5 Tonne Standard Duty has an overall length of 1.5 metres overall allowing easy placement and removal of the first and second line of pallets in a container. Securing safety chains located on both sides of the ramp prevent unintentional disengagement of the ramp from the container.
- Movement by simple front entry forklift truck pockets.
- Fork pockets are provided with flip-up front tine pockets for ease of transport.
- Fits any standard 10ft, 20ft or 40ft flat deck containers.
- Not suitable for refrigerated containers.
- Designed for use on flat concrete surface.
- Supplied with Chain and D Shackle.
- Standard finish is painted Safety Yellow.
Safe Working Load (SWL): 6500kgs
Flip-Up Tine Pocket Size: 160mm x 60mm
Flip-Up Tine Pocket Centres: 740mm