CA400 Portable Duct Lifters 3.96m Lift, 150kg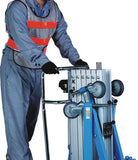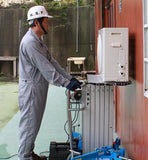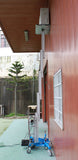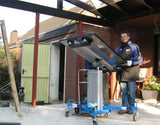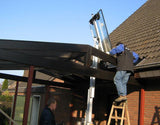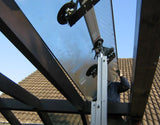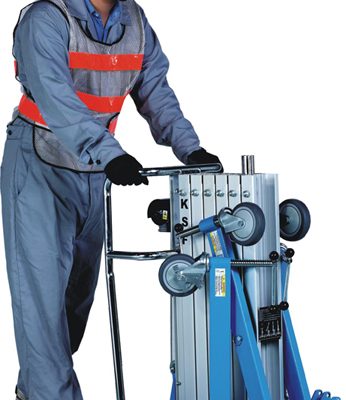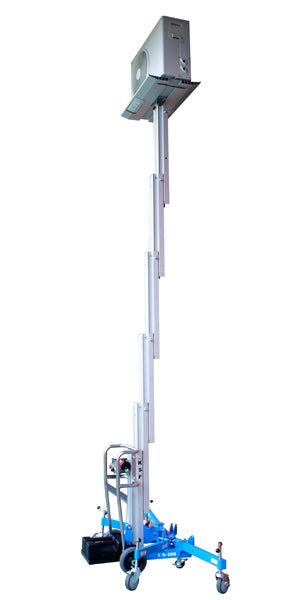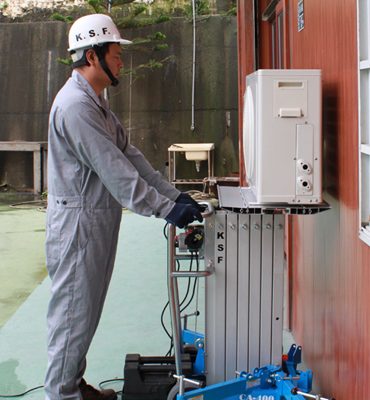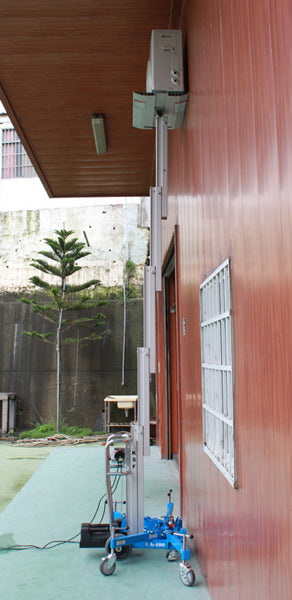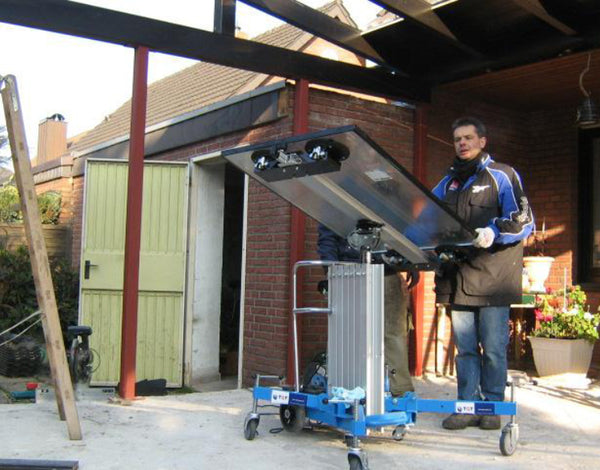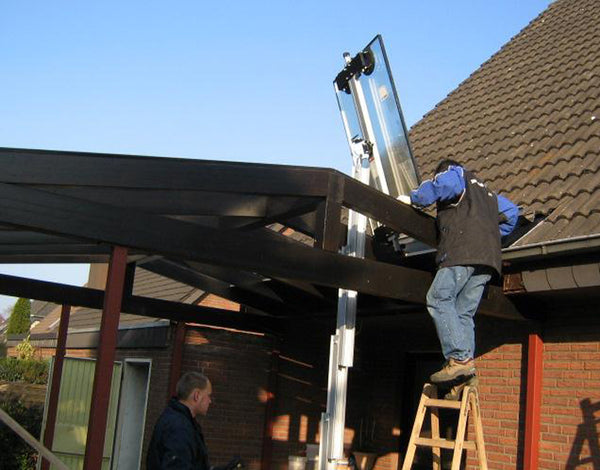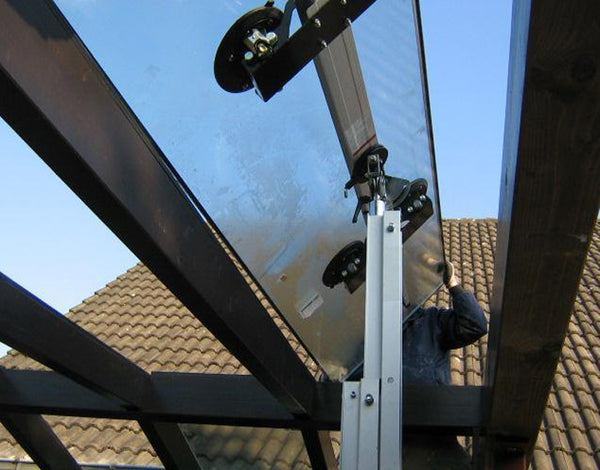 CA400 Portable Duct Lifter
The CA400 is the "power lifter" in the Portable Lifter range.
It has a different base configuration compared to the CM340 and CM520. This makes it heavier than these other two portable lifters in our range.
It is also mounted on wheels for easy manoeuvrability.
Key Features
A

 

sturdy steel base

 

with fold-out, adjustable legs. Allows the CA400 to be levelled on uneven ground.
A

 

higher lift capacity

 

when compared to the other Portable Lifters in our range – up to 150kg, lifting to heights of 4m.
Operates adjacent

 

to walls with included counter-weights.
Quick setup and stowing – around 60 seconds.
Two Levels on the frame assist the operator ensure the CA400 is level before operation.

CA400 by default comes with tray. It's great for air conditioning, building, awnings and garage door industries.
Levels for vertical setup
Level: Helps operator ensure machine is level (and hence mast is vertical) before operation. Adjustment is easy – each leg has a handle to wind the wheel up and down.
Up/Down Controller
Easy pistol-grip hold
Variable speed trigger – exact height positioning with precise control of speed
Belt clip for convenience
Up/Down level
Robust casing
Manual Override
Switch to manual operation at locations without power or in case of a power failure.

Use the included handle as shown
OR – use a cordless drill with a 17mm socket
Engage the Emergency Stop to switch to manual control!

The portable lifter range (CM340, CM520 and CA400) have optional-interchangeable adapters.
| | |
| --- | --- |
| Max Lifting Height | 3.96m |
| Capacity | 150kg |
| Stowed Height | 0.96m |
| Machine Weight | 66kg |
| | |
| --- | --- |
| Platform Height | 3.96 m |
| Stowed Height | 0.96 m |
| Weight | 66 kg |
| Lift Capacity | 150 kg |