Forklift Gator Grip Double Drum Grab – DHE.GGTDG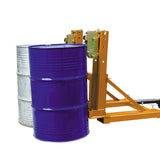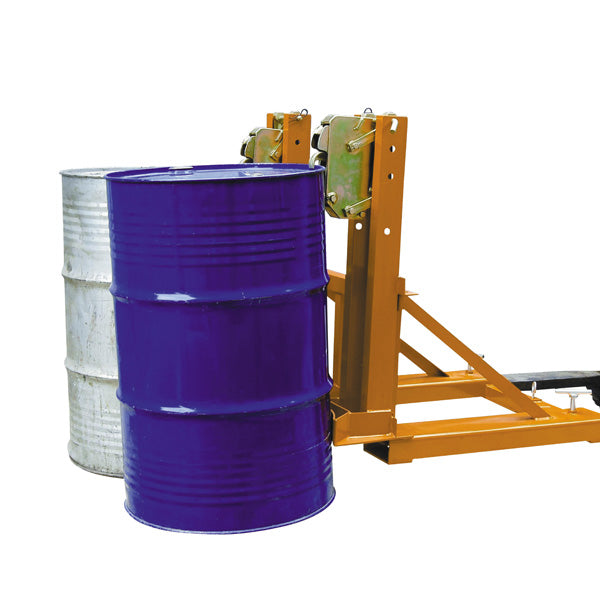 GATOR GRIP DOUBLE DRUM GRAB
The Forklift Gator Grip Double Drum Grab Lifter Forklift Attachment is a forklift attachment that easily converts a forklift into a drum lifter. The double forklift attachment can carry two steel drums at a time with its automated grip-lock. The Gator Grip Drum Grab Lifter Forklift Attachment also features an auto-lock feature that does not open and guarantees you safe and secure drum transport.
– Carries two drums by the automatic grip lock and maintains a positive grip over rough floor surfaces.
– The Gator Grip auto-lock feature will not open and ensures safe auto-lock secure drum transport.
– Grip head has different positions to fit different heights.
– Very safe and easy to operate.
All our Forklift attachments are fully compliant and come with a conformance plate attached. A compliance certificate and operations manual are available upon request.
| | |
| --- | --- |
| Safe Working Load (SWL) | 360kgs x 2 |
| Unit Weight | 98kgs |
| Drum Size | 200 Litres |
| Overall Size | 1010mm x 960mm x 780mm |
| Fork Pocket Size | 148mm x 54mm |
| Fork Pocket Centres | 605mm |