Forklift Jib 10-Tonne Rigid Short - DHE-RJS10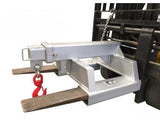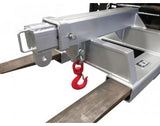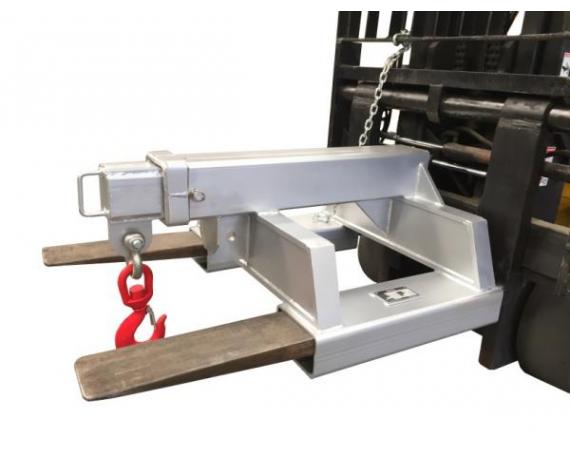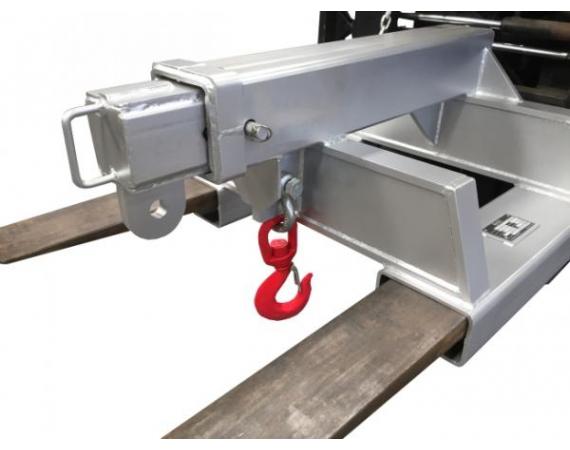 The DHE-RJS10 10,000kg Short Fixed Jib is designed for larger forklifts and is the largest capacity jib in our range. It is designed as an affordable general purpose Jib able to move in confined spaces, with a 2.0 metre reach when fully extended. This Jib has been designed with wide pockets suitable for Forklifts with special hydraulic Tine Positioners. This slip-on Forklift attachment is held to the Forklift by a safety chain. The Jibs overall length when closed is 1.39 metres. It comes supplied with safety swivel Hook and Shackle.
- Maximum extension is 2m, with the overall jib length when retracted of 1.39m.
- Zinc plated finish.
All our Forklift attachments are fully compliant and come with a conformance plate attached. A compliance certificate and operations manual are available upon request.