Forklift Jib 2.5 Tonne Incline Short - DHE-IJS2.5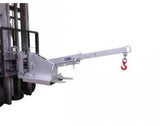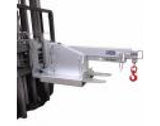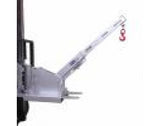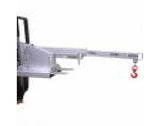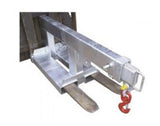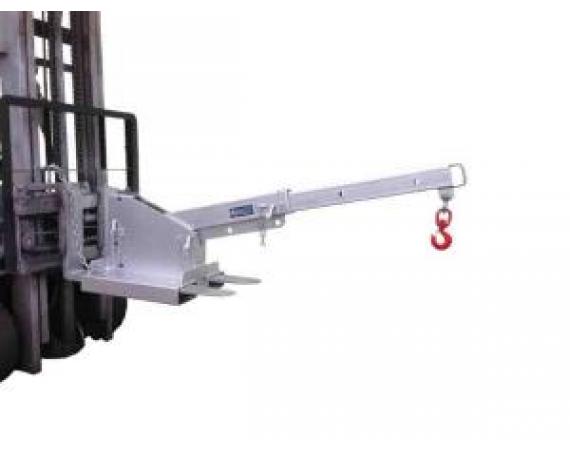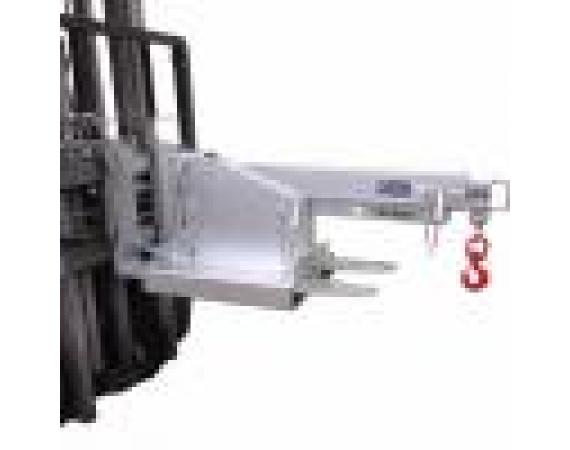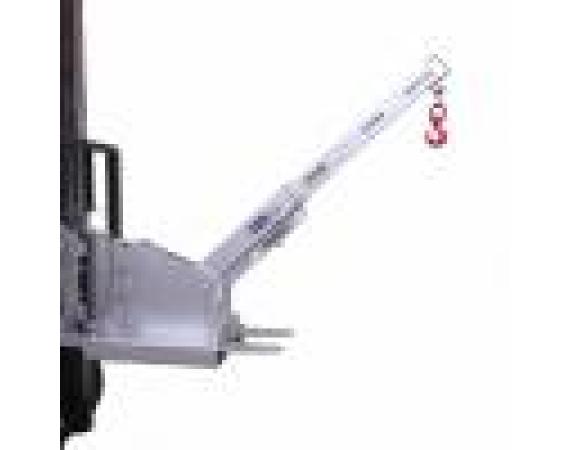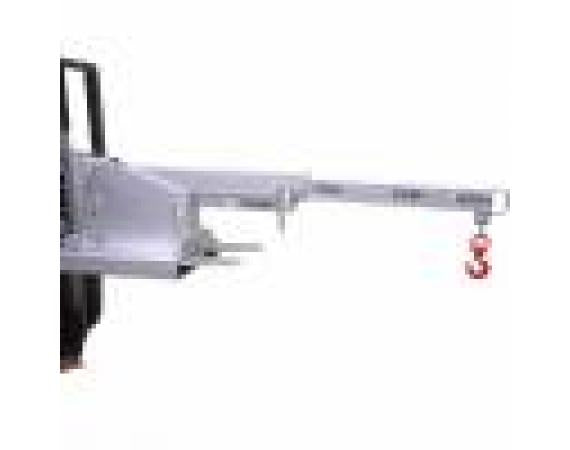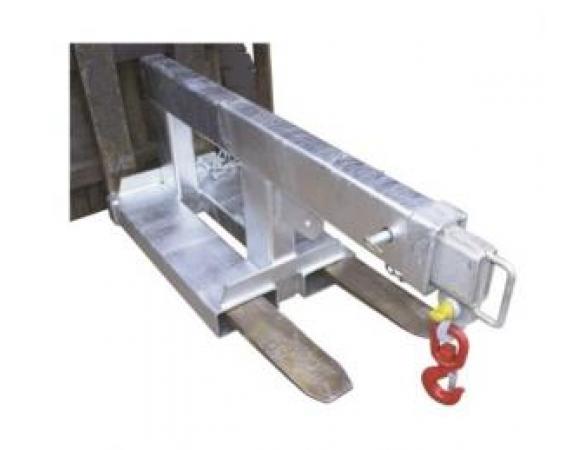 The DHE-IJS2.5 Incline Jib 2.5 Ton Short allows for additional height, compensating for length of the hook and slings when lifting. The jib boom can be set at 3 angled positions as well as level. This jib also offers 5 different hook positions with a 2 metre maximum reach.
- Unit Weight 143Kgs
- Pocket Size 185mm x 65mm
- Pocket Centres 337mm
- The standard finish on this unit is Zinc plated.
- Supplied with Hook and Shackle.
All our Forklift attachments are fully compliant and come with a conformance plate attached. A compliance certificate and operations manual are available upon request.