Forklift Jib 2.5 Tonne Rigid Long - DHE-RJL2.5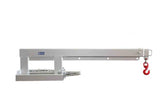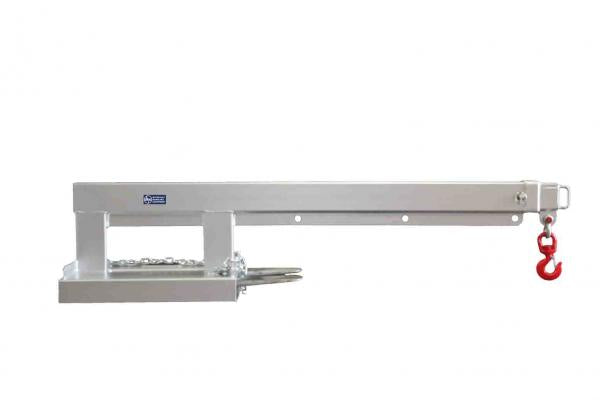 The DHE-RJL2.5 Ton Rigid Jib Long is designed as an affordable general-purpose jib with a 3.5 metre reach when fully extended, allowing for long reach lifts. Simply slide onto the Fork Tynes and secure with safety chain.
- Unit Weight 135Kgs
- Pocket Size 185mm x 65mm
- Pocket Centres 275mm.
- The standard finish on this unit is Zinc plated.
- Supplied with Hook and Shackle.
All our Forklift attachments are fully compliant and come with a conformance plate attached. A compliance certificate and operations manual are available upon request.
Units for Sale are Available for Pick up from our Dandenong South Warehouse
Hire Cost does not include delivery.
Hire is only available in Melbourne Currently