Forklift Jib 4.5 Tonne Low Profile Long DHE-ERJL4.5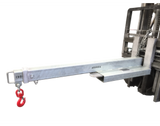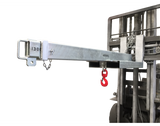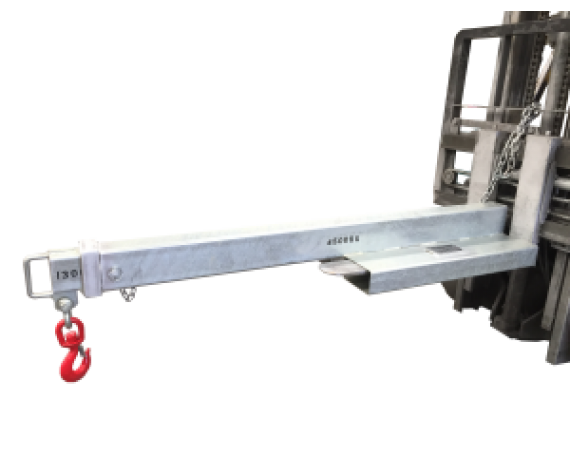 The DHE-ERJL 4.5 Low Profile Forklift Jib is an affordable general-purpose jib. It has a low-profile design, with a 3.4 metre reach when fully extended, allowing for long reach lifts. The jibs overall length when retracted is 2.0 metres.
- Unit Weight 145Kgs
- Pocket Size 185mm x 65mm
- Pocket Centres 290mm
- The standard finish on this unit is Zinc plated.
- Supplied with Hook and Shackle.
All our Forklift attachments are fully compliant and come with a conformance plate attached. A compliance certificate and operations manual are available upon request.