Slip on Roll Prong Standard Duty - DHE-FSS-70-2800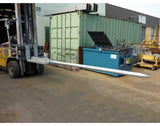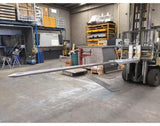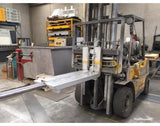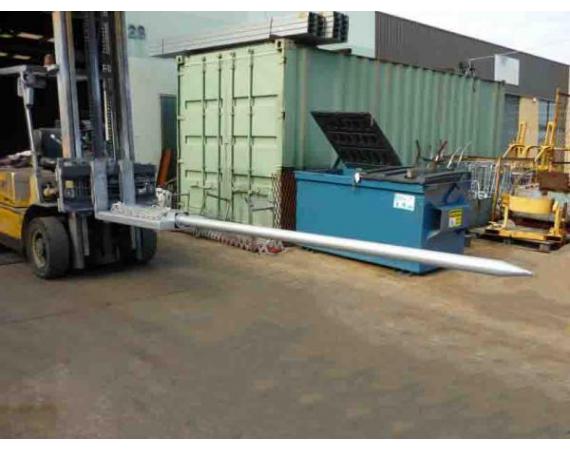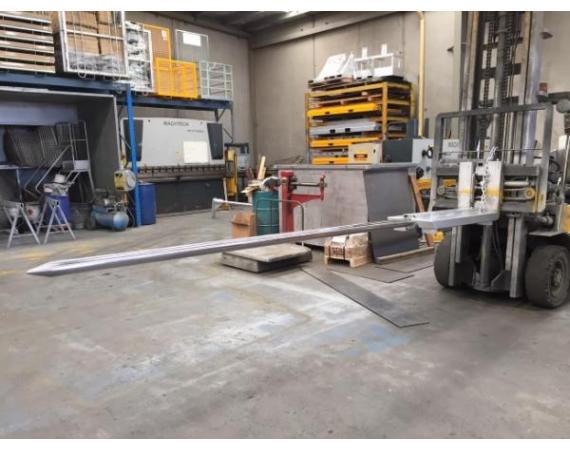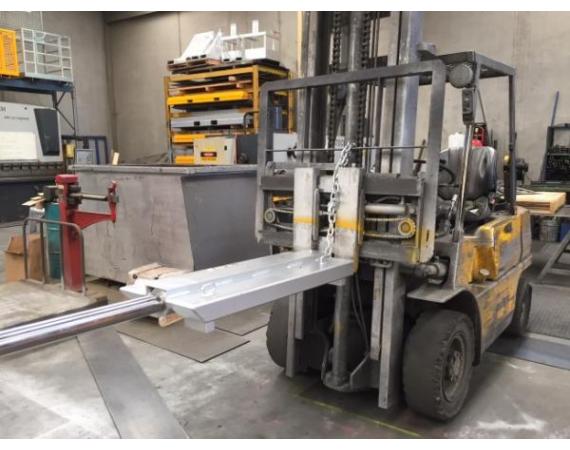 FORKLIFT CARPET POLE SLIP ON
Slip On Forklift Roll Prong converts a standard forklift truck into a specialist handler suitable for fabric, carpet, cable and coil products eliminating manhandling of a heavy, unstable product. The Slip On Forklift Roll Prong quickly adapt to almost any forklift and require only the connection of a safety chain to prevent unintentional disengagement.
Entry into the product being handled is simplified with the smooth, tapered tip of the Forklift Roll Prong and the wide face-plate protects against damage to the product during transportation. Forklift Roll Prongs are manufactured from high tensile steel and can be made to any length.
Slip on Roll Prong Forklift Attachments are quick and easy to mount on any forklift, although they are better suited to larger capacity forklifts due to the extended load centre created by the fork tynes
- Designed for handling carpets & all other types of floor covering or similar rolled materials.
- Adapt quickly to most Forklifts
- Prongs are manufactured from high tensile steel
- Can be made to any required  length
- Painted Grey finish
All our Forklift attachments are fully compliant and come with a conformance plate attached. A compliance certificate and operations manual are available upon request.
Please contact us for a quote or inquire about manufacturing a custom sized slip on forklift roll prong to suit your unique requirements.
SPECIFICATIONS
| | | | | | | | | |
| --- | --- | --- | --- | --- | --- | --- | --- | --- |
| Model | POCKET SIZE (mm) | POCKET CENTRES (mm) | DIAMETER (mm) | LENGTH (mm) | WEIGHT (KG) | HCG (mm) | LOST LOAD (mm) | WLL (KG)/LC (mm) |
| DHE-FSS-70-2800 | 190X65 | 345 | 70 | 2800 | 163 | TBA | TBA | 510/1400 |