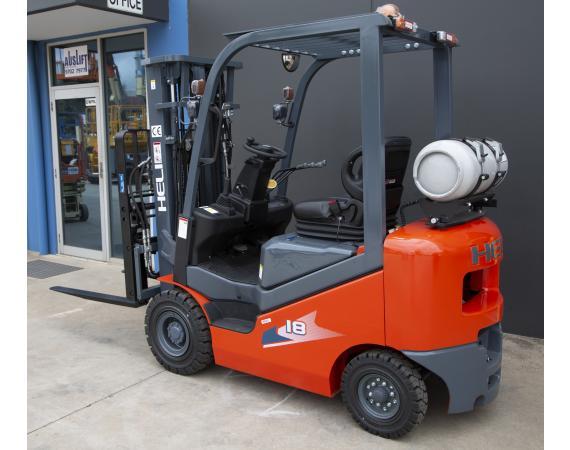 Forklifts might look like they are a lot of fun and easy to drive, but they can be a major hazard in the workplace. Every year in Victoria there are at least 400 injuries related to forklifts, and 55 people have been killed since 1985 in accidents involving them. This blog will explain why forklift licences are necessary and why forklift safety should be a top priority in the workplace.
Do you need a forklift licence?
Just as you need a licence to drive a car or to ride a motorcycle, yes, you also need a licence to operate a forklift. The technical name for a forklift licence is High-Risk Work Licence (HRWL), which also needs to be acquired for operating other equipment such as cranes, hoists, rigging and scaffolding. Every state in Australia requires you to obtain an HRWL if you intend to operate a forklift, which entails taking a forklift training course through a registered training organisation and then being assessed by a WorkSafe assessor.
Why do you need a forklift licence?
Forklifts are used in many dangerous locations, such as warehouses and factories, where knowing how to safely drive the forklift is of utmost importance. It is possible to operate a forklift under the supervision of a licenced operator in your workplace, until you have gained sufficient skills to undertake the test. It's important to note that the supervision has to be constant and close by, not just in the same building. If you look up forklift accidents on YouTube, you'll understand why proper training on driving a forklift is so important and shouldn't be taken for granted.
Can you drive a forklift on public roads?
While most forklifts will be driven on private land, it is possible to use them on public roads. However, in order to do so, the forklift must be registered as a vehicle and have number plates. Unlike vehicles, as forklifts are not primarily for carrying passengers, in Victoria they are not required to attain a Certificate of Roadworthiness. Other conditions also apply, such as the forklift only being allowed to be used on the street adjacent to its usual worksite area, or within a designated area, such as a specific warehouse or market.
How do you obtain a forklift licence?
As stated above, the process for obtaining a forklift licence in Australia is quite straightforward. Many businesses around Australia run forklift training courses, and the main thing to check is that they are registered training organisations. In order to gain your forklift licence, you need to be over 18 years of age. The course will include a practical and a theoretical assessment, where you need to understand the theory (rules etc) and pass the driving test. Different licences exist for different types of forklifts: an LF licence permits you to operate any kind of forklift; and an LO licence permits to only operate an order picker or stock picker forklift. Once you gain your forklift licence, it is valid for five years.

If you've successfully gained your forklift licence and need to hire or buy a forklift for your business, AusLift can help you, as we're specialists in the hire and sales of all kinds of access and crane equipment.