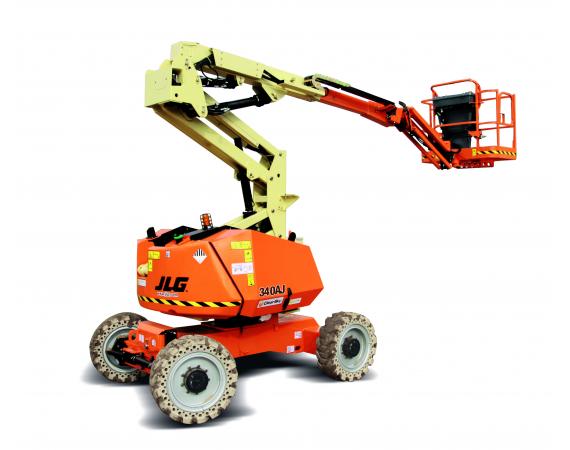 If you need to complete a job that only a boom lift can do (and you don't plan on buying one) then you obviously need to hire the equipment. The costs of boom lift hire will vary based on a number of factors, including where you hire from, how long you're hiring the lift for, and if you need the equipment delivered to site or not.
The boom lift you choose also plays a part in the cost, as a newer boom lift model with more bells and whistles will likely cost more to hire than an older model. The reach of the boom lift also factors in.
Below, we'll run through the various factors that determine how much it will cost you for boom lift hire.
Size, brand and model of machine
Naturally, if you hire the biggest and newest boom lift available, it will cost more than a smaller or older model. The following different features of machines will make a difference to price.
Brand and model of boom lift
Some brands of boom lift are better than others. Whilst Auslift only hires out the brands we know to be reliable and good quality (Genie, JLG, Haulotte), some hirers may have lower quality boom lifts available for hire.
Naturally, the high quality brands of boom lifts will usually cost more to hire.
Reach capacity
A machine with a greater reach capacity will usually cost more to hire than one with less reach. For example, the JLG 34 ft Diesel Knuckle Boom Lift has a daily hire fee of $160* with Auslift, whereas the JLG 52 ft Diesel Knuckle Boom Lift with greater reach costs $200* per day.
Straight booms (telescopic booms) usually cost a little more. For example, Auslift's hire fee for the JLG 46 ft Straight Boom Lift is $192* daily, whereas the JLG 45 ft Diesel Knuckle Boom Lift knuckle boom with similar reach is priced at a slightly lower rate of $180* per day.
*Prices are indicative and may not be the actual price you pay when hiring. For a full understanding of price, contact us for a quote today.
Auslift has numerous boom lifts available for hire. See our boom lifts page to see our entire range of boom lifts for hire. For each option, you can use our price indication tool on the top right of the page, which suggests an indicative fee for one day of hire. This is not a definitive price, as there are some other things that factor into the final price, so it's best to seek a quote from us via our online quote tool, or give us a call and chat with us directly.
Hire period
The period of time in which you need to hire the boom lift will play a part in how much you end up paying. One day of hire will obviously cost less than ten days. In some cases, however, there may be discounts available for longer periods of hire. Also, if you are hiring more than one machine at a time, there might be a discount on the hire of the second machine. Talk to our customer service team to find out.
Note that Auslift's standard operating hours are from 7am to 5pm Monday to Friday, and 8am to 12pm Saturday. We usually deliver our machines to site, so delivery outside of these standard operating hours, as well as on public Holidays, will incur a call out fee.
Note, extra costs may arise if equipment is returned late, or hire fees are paid late. For further details, see Auslift's Terms and Conditions of hire.
Transportation
Transportation of a boom lift to your worksite is generally included in the overall hire price, however if you're able to transport the machine yourself, you may avoid the transport fee.
If you do plan to transport the boom lift to your site, there are a number of conditions that must be met. Your vehicle or trailer must be appropriately rated to carry the boom lift in question, and Auslift's Hire Division staff must approve your vehicle before any equipment's released for you to transport. In terms of checks, they will check the vehicle, restraints, and the vehicle's competency, and that you have an EWPA Yellow Card with a Transport endorsement to be allowed to load Auslift Access Equipment on your truck or trailer.
Note that Auslift's Hire Division is located in Melbourne. If you need to hire a boom lift to use in a location Auslift can't deliver to, and you don't already own a vehicle or trailer, then you need to factor in the extra cost of hiring the transport vehicle, plus fuel costs.
Boom lift licence
Anyone operating a boom lift must hold the appropriate licence. If you or your workers don't already have the accreditation, you will need to factor in fees for the accredited training program. Boom Lift training and accreditation usually costs in excess of $200. (Each training institution will have their individual price.)
If you're caught short and need to use a boom lift in a hurry, but don't have staff on hand with a license, then you'll need to employ someone who is accredited, so staffing may be another thing to factor into overall costs.
When seeking out boom lifts for hire
When you're looking at boom lift hire, it's really important to consider the following:
Ensure you have staff licensed to operate boom lifts.

Ensure your transport vehicle or trailer is capable of carrying the boom lift, and that you have the correct equipment to restrain the boom lift (this is only if you plan to transport the equipment yourself).

Ensure you know what type of boom lift is required for your job. And remember, though you may save money on a cheaper machine from certain equipment hire companies, it's important to know the machine is well maintained and functions correctly. It's often worth spending a little more for a good quality machine you know will be reliable, and that can be collected from the site and replaced if problems arise.

Read the terms and conditions of hire in detail. You don't want to land in hot water if you miss key information.

Return your machine on time, and pay hire fees on time, to avoid further fees and interest charges.
Auslift boom lift hire
We have a range of boom lifts for hire, including electric and diesel knuckle boom lifts, and straight booms. See our boom lifts page to see our entire range of boom lifts for hire, and contact us if you have any questions about our equipment and hire terms, or for a free quote.
Related posts: