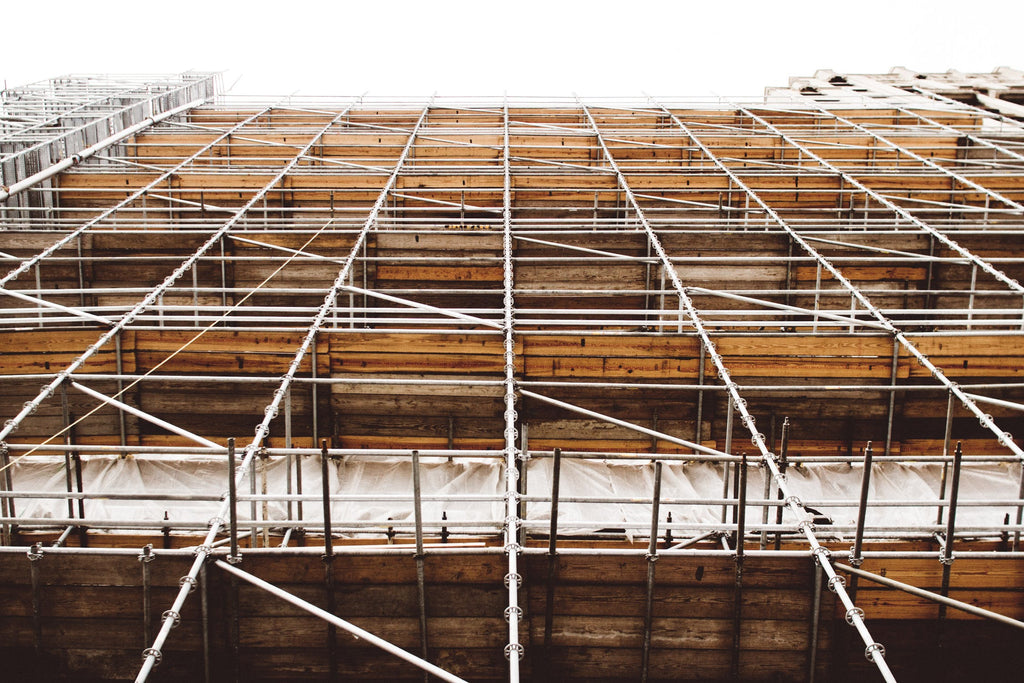 Come and Find Out Which of These Two Platforms Is the Most Cost-Effective for Your Business
Working at a height requires the use of specific equipment to ensure safety and practicality during execution. But, when it comes to selecting the equipment, the question of which of the elevating platforms is best for each situation arises, doesn't it?
Nowadays, elevating work platforms are being used for all kinds of work at height. Their use is particularly important, since more work accident indicators, as well as production and time indicators, have started to be seen in a more positive way by project managers from different areas. In other words, they help to reduce accidents and increase work performance.
They can be used for various needs, from small repairs, such as changing a light bulb, to large services, such as assembling an industrial plant. And even if you are tired of hearing about the benefits of these platforms, it is understandable if you are still undecided about which one to buy.
Choosing the best EWP for the job
When it comes to elevating work platforms, also known as EWPs, those who do not work on sites may struggle to see the difference between each type of platform. Some differences are major, such as those between scaffolding and scissor lifts. But others are minor, such as those between scissor lifts and electric scissor lifts.
For this reason, we have decided to answer frequently asked questions in the form of descriptions and recommendations. Find below how and when to use scaffolding and scissor lifts.
Scissor lifts
Scissor lifts are those in which the lifting occurs with cross lifting rails, in the shape of scissors. This type of lifting platform is available in several models and, although they are only vertically elevated, there are some options that have a horizontal extension.
This type of lifting platform allows you to work with heavier loads. In addition, it is a great substitute for classic scaffolding. It is ideal for those who are working in a place that does not need much reach and height but at the same time has little space to move around.
With it, you can work both indoors and outdoors. Even on uneven sites, they have excellent performance, and the rigid arms of the scissor platforms provide greater stability and safety for the workers.
In terms of ideal use, scissor lifts are ideal for (i) building construction and maintenance, (ii) educational and institutional facilities, (iii) warehousing and distribution centers, and (iv) in hotels, amusement and recreation parks, among others.
Scaffolding
Similarly, scaffolding is also a structure that allows workers to safely perform work at heights. In its most basic form, it is an access structure, of temporary nature, workers use as a support when providing services in high places. Because workers also have to handle other tools and equipment while on top of this platform, it facilitates the execution of construction and repair works in larger as well as outdoor spaces.
The market's evolution regarding the manufacture and assembly of scaffolding has ensured greater efficiency in construction sites. As a result, these new developments increase the sector's care and concern with the safety of workers and the work.
In terms of ideal use, scaffolding is commonly used in diverse types of construction or repair work. Examples range from cleaning and maintenance to demolition services, among others. There are many types of scaffolding used in the market. The facade scaffolding, for instance, is a scaffold that stands along a building façade.
On the other hand, a tubular scaffolding is one made of tube steel. Due to the scarcity and lack of quality of wood, steel is nowadays manufactured on a large scale, ensuring greater efficiency on work sites. And last but not least, multidirectional scaffolding is another modern solution, and one that is very flexible.
Taking care of your EWP
Regardless of the platform that you choose, it is always important to verify that the environment is adequate for its assembly, for safety reasons. In addition, the responsible site engineer must closely monitor the use of elevating work platforms. Especially when we talk about scaffolding, as it shows the need for greater caution both in its assembly and in its use by workers.
In order to be fit for use, all and any platforms must pass all quality inspection tests. Not to mention that such devices should only be handled by those who were professionally trained. From the moment the materials arrive, through the provision of the service, until its delivery.
Moreover, the weight limit stipulated by the manufacturer must never be exceeded. Weather conditions must be respected, avoiding extreme cold or rainy days. It is important to use qualified labor to work on the scaffolding, adopt safety measures, and use all PPE. And do not forget to verify if the wheels of the equipment are properly locked.
Now that you know more about scaffolding, and both scissor platforms and electric scissor platforms, as well as how they differ from each other, it is time for you to research the models of the type of platform you need.
And if you have any questions about them, you can always chat with us online, send an email, or call us. Auslift provides Australia's best equipment and platforms. Visit our site and know more.