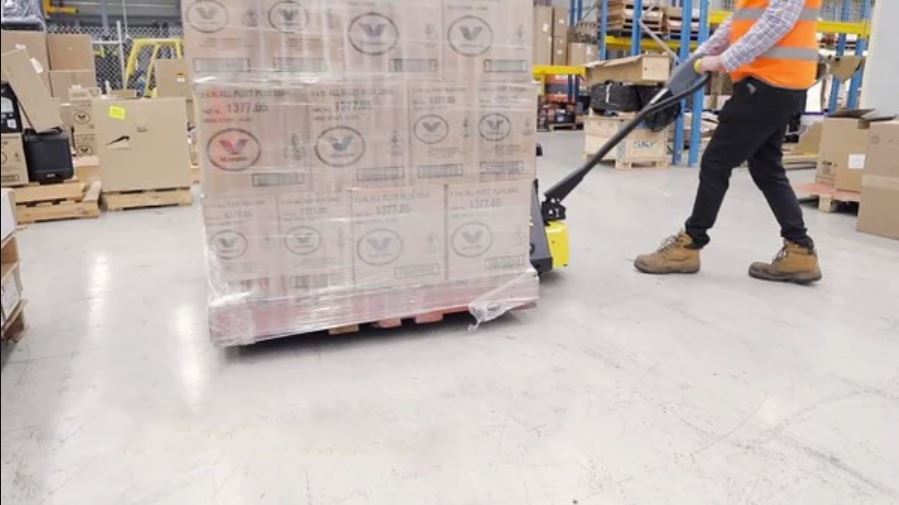 A material lift and material handling equipment is the answer to all of your logistical problems. It's an answer that will truly solve and create efficiency in whatever situation you need to use it for.
Essentially a material lift is a piece of equipment that will lift heavy loads to any desired height. Material lifts and material handling equipment decrease the level of input needed for a job or task and increase the level of output received. They're manually operated with multiple options for lifts dependent on the task at hand. Some of the categories material lifts can fit into are transporting, storing, preserving products at all stages, manufacturing, distribution and disposal.
Examples of the types of material lifts
Material lifts and material handling equipment aren't just limited to one category; it's a variety of equipment to achieve the same goal. We've listed some examples below that we have available to either hire or buy,
Cranes
Material trolly lifters
Benefits of using a material lift
Material lifts are fantastic for many reasons. However, safety is the number one benefit. Compared to manpower, they have proven to be a much safer option. They almost eliminate the need for heavy lifting by employees and users. Not only this, but they decrease the possibility of injury, lessen the amount of strain put on a person's body and decrease the likelihood of employees or users tripping or fumbling trying to take hold or carry heavy items.
In the sense of a workplace alone, using a material lift or material handling equipment can put the owner or site manager's mind at ease, knowing there is less of a risk and decreased opportunity of injury. Material lifts and material handling equipment exclude the possibility of an employee being out of work for an extended period. There is also less risk that the company will need to cover insurance for a workplace injury.
Material lifts don't give the biggest opportunity for product damage. At times, products and stock can get knocked over or broken by employees trying to complete a task. Material lifts take this out of the equation; due to being manually operated, users must ensure they clear any objects out of the way before using.
Using material lifts and material handling equipment such as forklifts increases productivity by tenfold. Within most industries and jobs, there are bound to be repetitive and redundant tasks; utilising a material lift allows you to cut that repetitiveness in half. Whilst these tasks never seem to be gone completely, users and employees work to complete the job in just a fraction of the time as they did previously without the high risk of injuring themselves or someone around them. You can also save massively on cost, so whilst the initial cost of hiring or buying a material lift can seem overwhelming, the money you save in the long run is incomparable.
Storage is something that every job, project, business etc., struggles with—finding storage and maintaining a system that works can be tricky, especially where heavy shelving and pieces need to be moved around. Using a material lift lets you easily create a storage solution that works for your space and gives you a chance to stack items and stock, utilising extra horizontal storage that would have previously been unused.
There is no job too small or big with the equipment in our range; we understand that you might be working on a job that requires something more than a ladder. We cater for every kind of job. Jobs that just need a light bulb change to construction work on tall buildings. Our machinery comes in electric, diesel and hybrid options to suit any application. If you're having trouble deciding on what material lift to use, we have access specialists on the road to meet with you and understand the needs of the job.
Our machinery both meets and exceeds Australian Safety Standard and Australian Design Registration and comes with full compliance for major works. By using material lifts, you reduce exposure to hazards for both you and your employees.
Who benefits most from using a material lift?
The customers that we supply here at Auslift are from various industries; whilst they are industry-specific material lifts, most sectors that can benefit from our range of material lifts are construction and manufacturing. Almost any sector will benefit, increasing production and increasing safety within the workspace. Are there any cons to using a material lift? Whilst we could talk about the positives of materials lifts, there are always a few downsides. Usually, when you buy a material lift, you need to build your systems around what the lift can do and how it works for you. With Auslift, we have the 'try before you buy option'. This gives you and your company the chance to see what works best for you and how it fits the space.
Cost is an obvious downside. We understand that the initial investment can be quite a daunting number. However, we have several options for rentals and payment plans to ensure you still reach your business and financial goals whilst still being able to make a purchase. In addition to this, with over 30 years of industry experience, we have the significant buying power to ensure we get you the best rates in the industry.
Maintenance costs are the reality that comes with machinery, and it's something that cannot be ignored. Whilst is an annoying cost that sticks around and never seems to go away, Auslift gives you the option when available to hire a newer machine that is only 12 months old. All of our second-hand machinery are ex-hire fleet, so they have been maintained throughout their life and come with a complete service history.
If you have any questions or queries about material lifts, forklifts or any type of material handling equipment and how they can help you with any project or job, get in touch with us today.